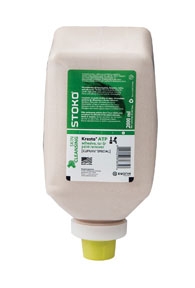 Item shown may not be actual product.
Product and price information are subject to change without notice.
---
$50.76
*
*log in for dealer pricing
Special Paint Remover for Hands 2000 mL Softbottle
---
Description
Cupran Special Paint Remover for Hands - 2000 mL Soft bottle
Features
Simply the best paint remover for your hands.
Contains biodegradable walnut shell scrubbers and powerful cleaners.
Effectively removes oil based paints, lacquers, multicomponent paints, adhesives, etc.
A replacement for the use of harmful thinners and other solvents.
Warranty
Credit eligible based on review of manufacturer's batch code
Product Specifications